Renson Healthbox 3.0 Smartzone set
Regular price
€2.159,00 EUR
Regular price
Sale price
€2.159,00 EUR
Unit price
per
Share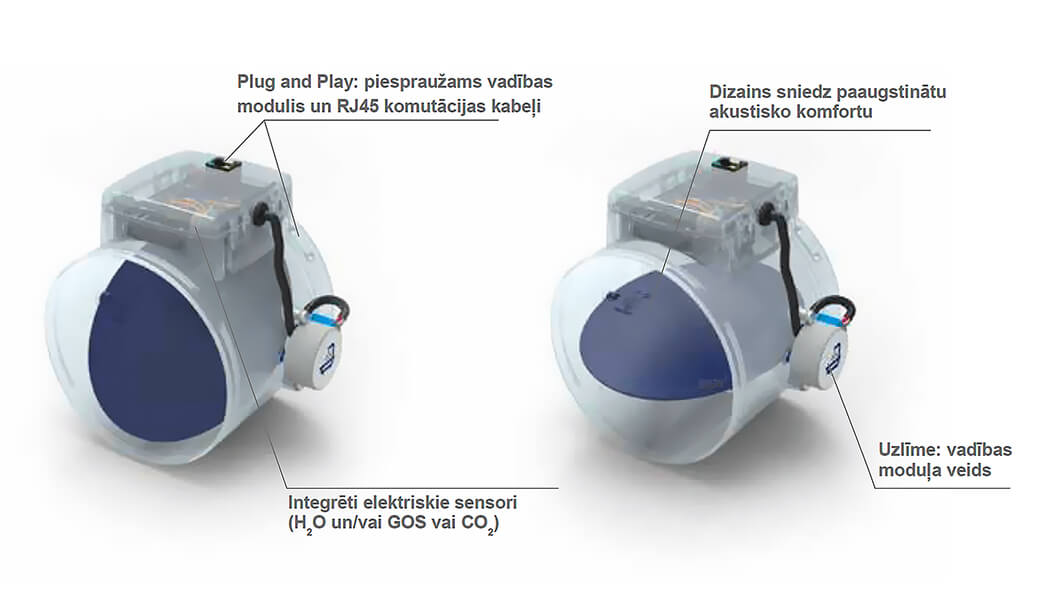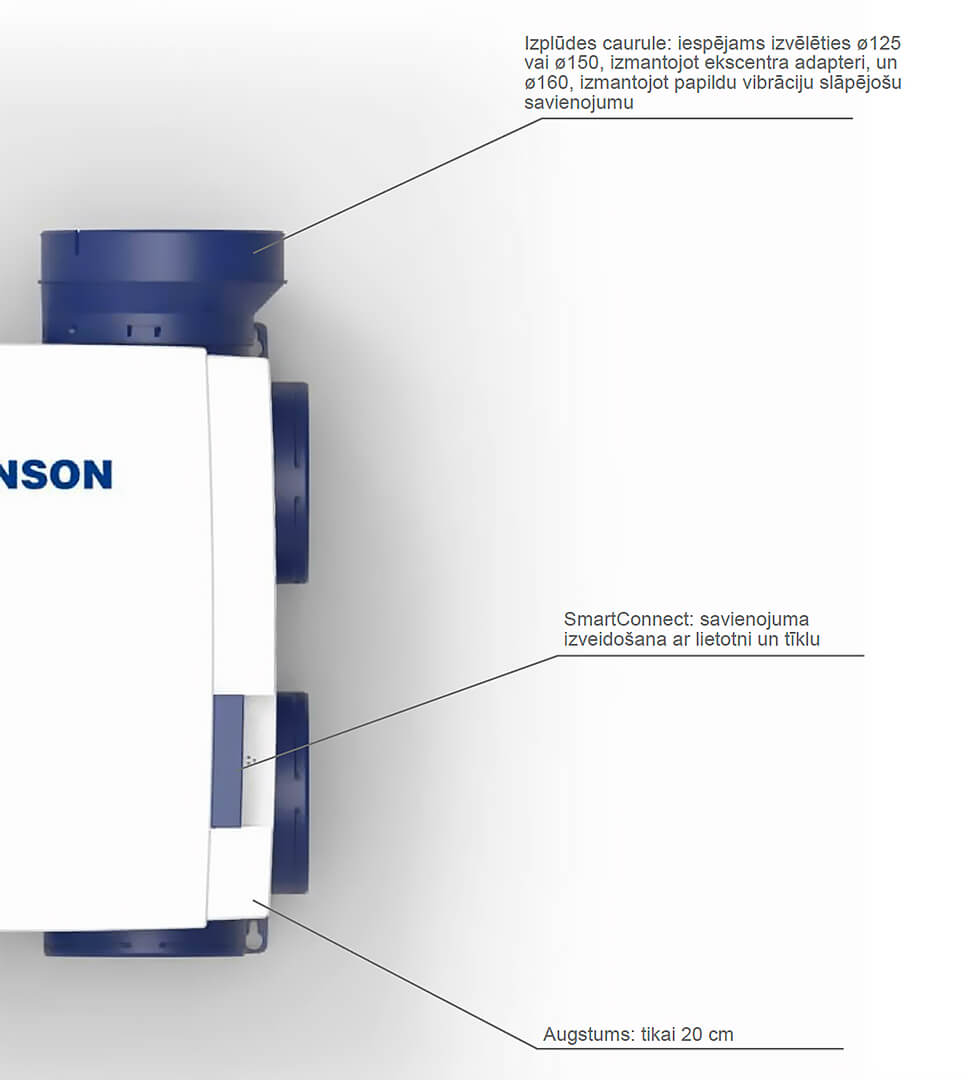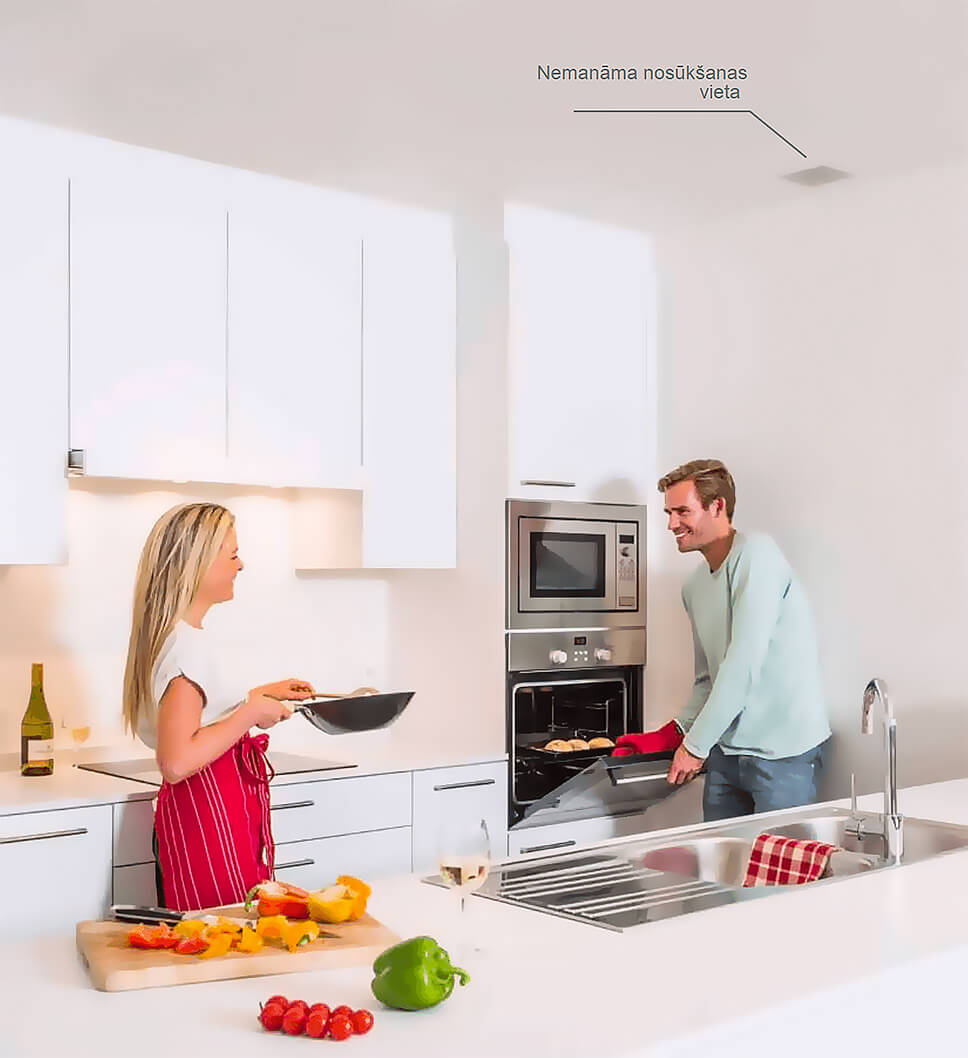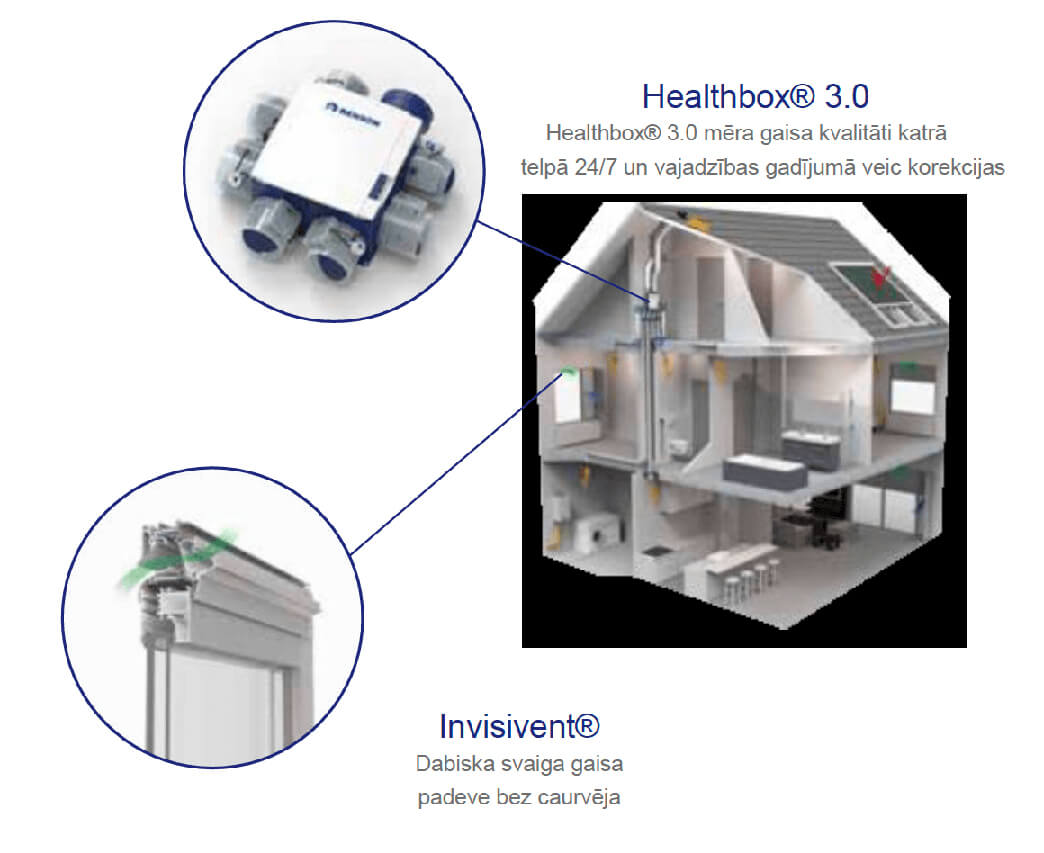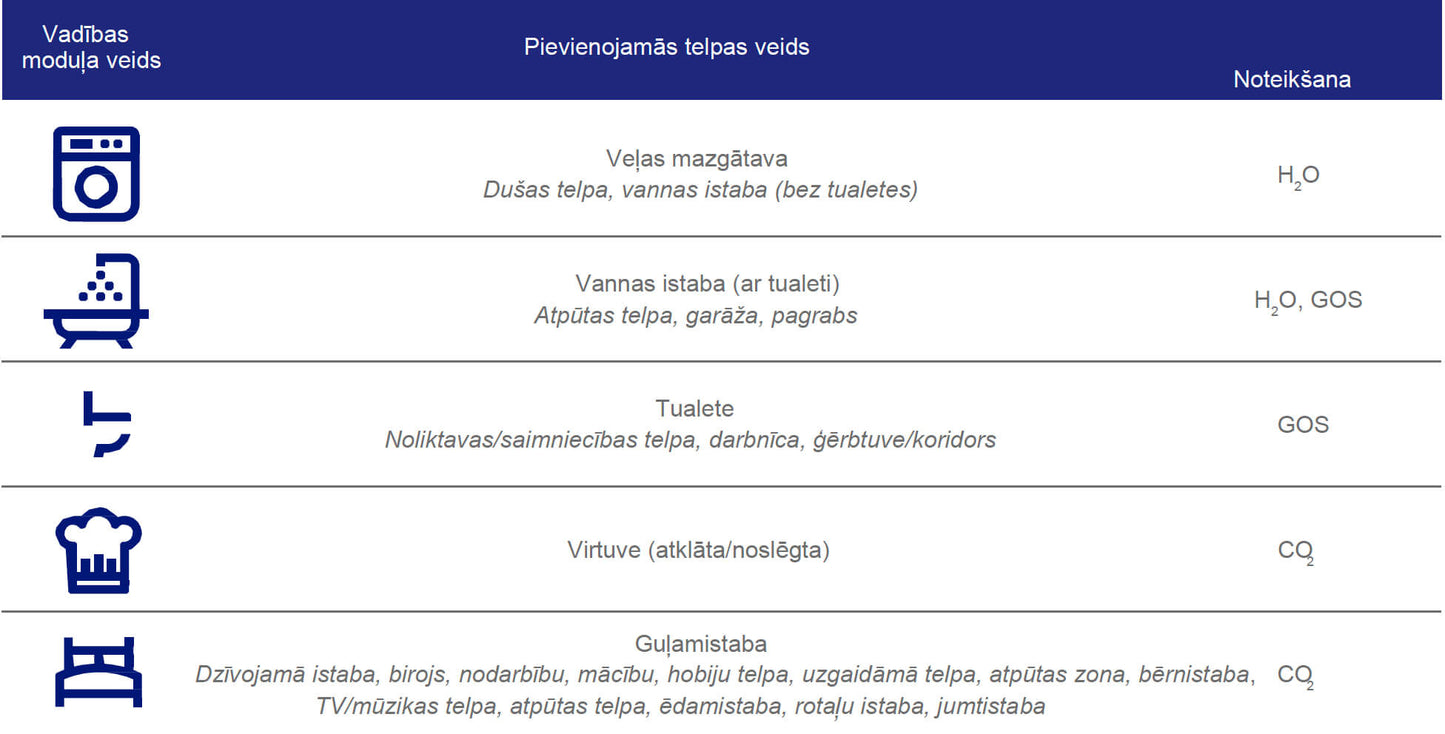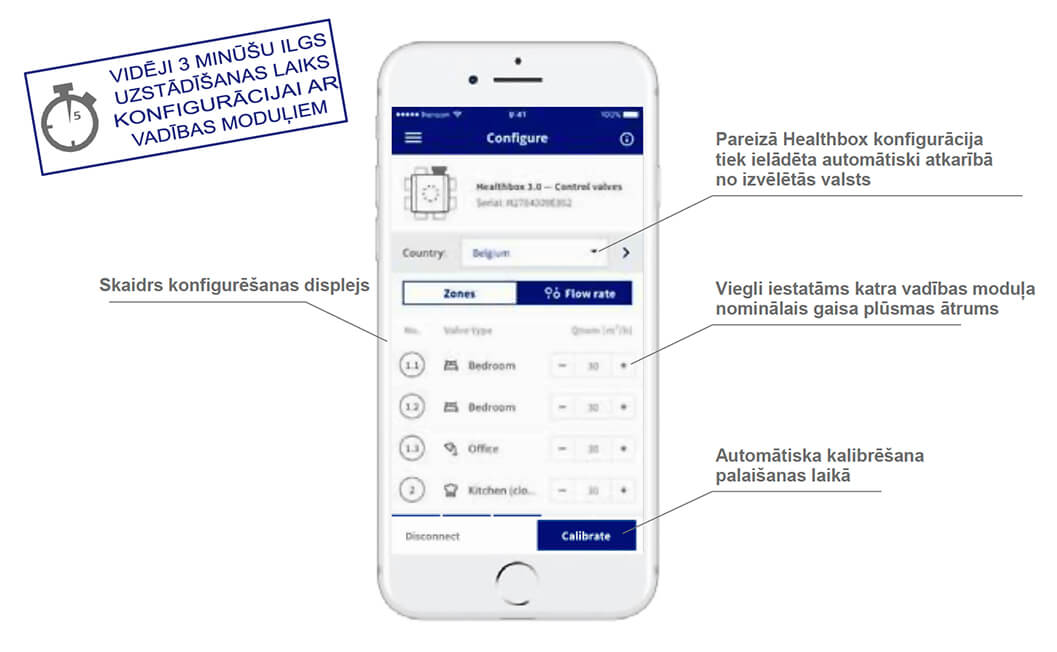 Description
Renson Healthbox® 3.0 is the smart and quiet solution for healthy indoor air. Are you planning to build or renovate? Are you dreaming of owning your own house or apartment? Then you definitely need a Healthbox® 3.0 ventilation system. The Healthbox® 3.0 demand-controlled ventilation system is a quiet and energy-efficient solution. And thanks to the various configuration options, you can take full advantage of the energy efficiency benefits for all types of homes.
The package contains:
1 x Ventilation system Healthbox 3.0
1 x control valve for kitchen
1 x control valve for bathroom with toilet
1 x control valve for toilet
2 x control valve for bedroom
1 x Wi-Fi receiver
1 x 230V power cable including connection
7 x Adapters ø125-80
1 x Suction adapter ø150
Technical specifications
Controlled mechanical exhaust ventilation
(Max.) Ventilation flow rate
Fan specifications: see technical drawings
230 VAC ± 10% (50 Hz, 60 Hz)
Power cord included (length: ± 2 m)
Rated capacity of the ventilation unit
Maximum flow rate 150 m3/h
Maximum flow rate 225 m3/h
Maximum flow rate 325 m3/h
Maximum flow rate 400 m3/h
Maximum flow rate 475 m3/h
Ventilation unit without control valves
390 x 443 x 200 mm (LxWxH)
Ventilation unit with control valves
567 x 567 x 200 mm (LxWxH)
Ventilation unit without control valves
Choice of adapter: 80 and/or 125 mm
Connection version for extraction channel
Choice of adapter: 125 or 150 mm (160 mm dd. with additional ring)
Extremely quiet and energy-efficient EC motor with 180 mm dia. Impeller. Active variable pressure control: in each case, the lowest possible pressure level is set to match the required extraction flow rates.
Maximum ventilation operating pressure
– Recommended operating pressure at designed flow rate: ≤ 200 Pa
– Target value for very efficient operating pressure at design flow rate (see TV No 258): ≤ 100 Pa
Using the user app, install the software & the Renson My-Lio-professional web portal
Automatic calibration of ventilation flow rate (patented)
Works in 2 consecutive stages:
– Step 1: Pressure drop readings taken automatically in all ducts
– Step 2: Air distribution valve positions calculated automatically
Automatic calibration time
– 2 -5 control valve calibration: up to ± 3 minutes
– Calibration of 6 to 8 control valves: up to ± 5 minutes
– Calibration of control valves 9 to 11: up to ± 6 minutes
Maximum number of extraction connection points
11 (under a few restrictive conditions)
1 or 2 valve manifolds to be connected to the fan unit with 1 to 3 control valves to be connected to each valve manifold.
The valve manifold can also be connected remotely from the fan unit.
Electrical connection (UTP cable Cat 5e, wire gauge 24AWG, 30 metres max.).
– 2 x USB connection (USB socket for Wi-Fi included)
– Inputs: 3 x DIGITAL, 1 x ANALOG (0-10 V)
Sound power level (LWA) (Reference: Ecodesign)
Temporary nominal ventilation (= demand control deactivated) at times when cooling demand is determined (= > optimum shading factors)
Choosing a selection results in a full page refresh.