Mitsubishi Electric Lossnay VL-50R2-E Heat recovery unit (with remote control)
Regular price
€520,41 EUR
Regular price
Sale price
€520,41 EUR
Unit price
per
Share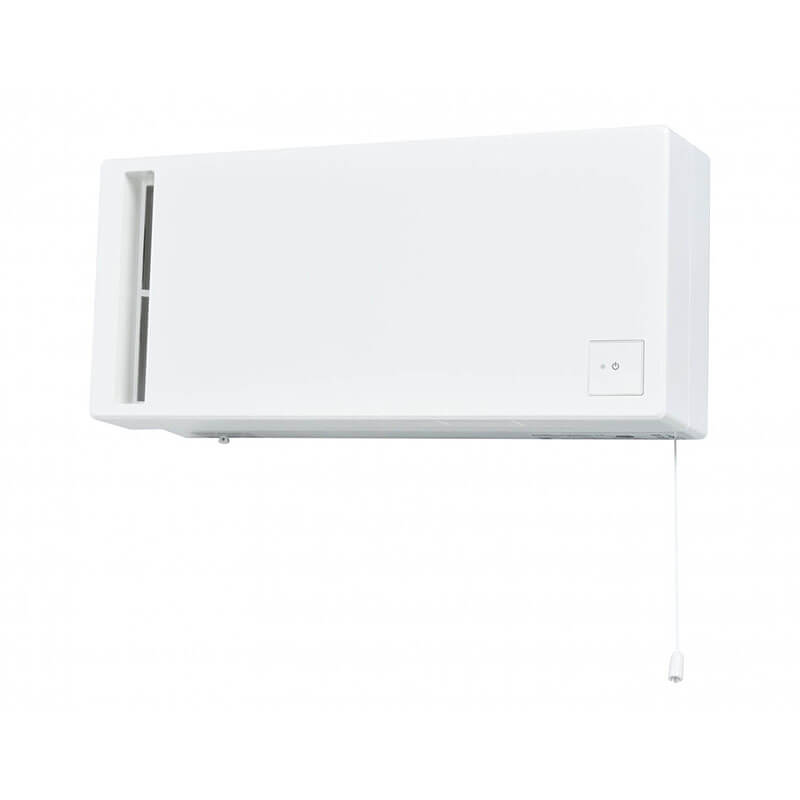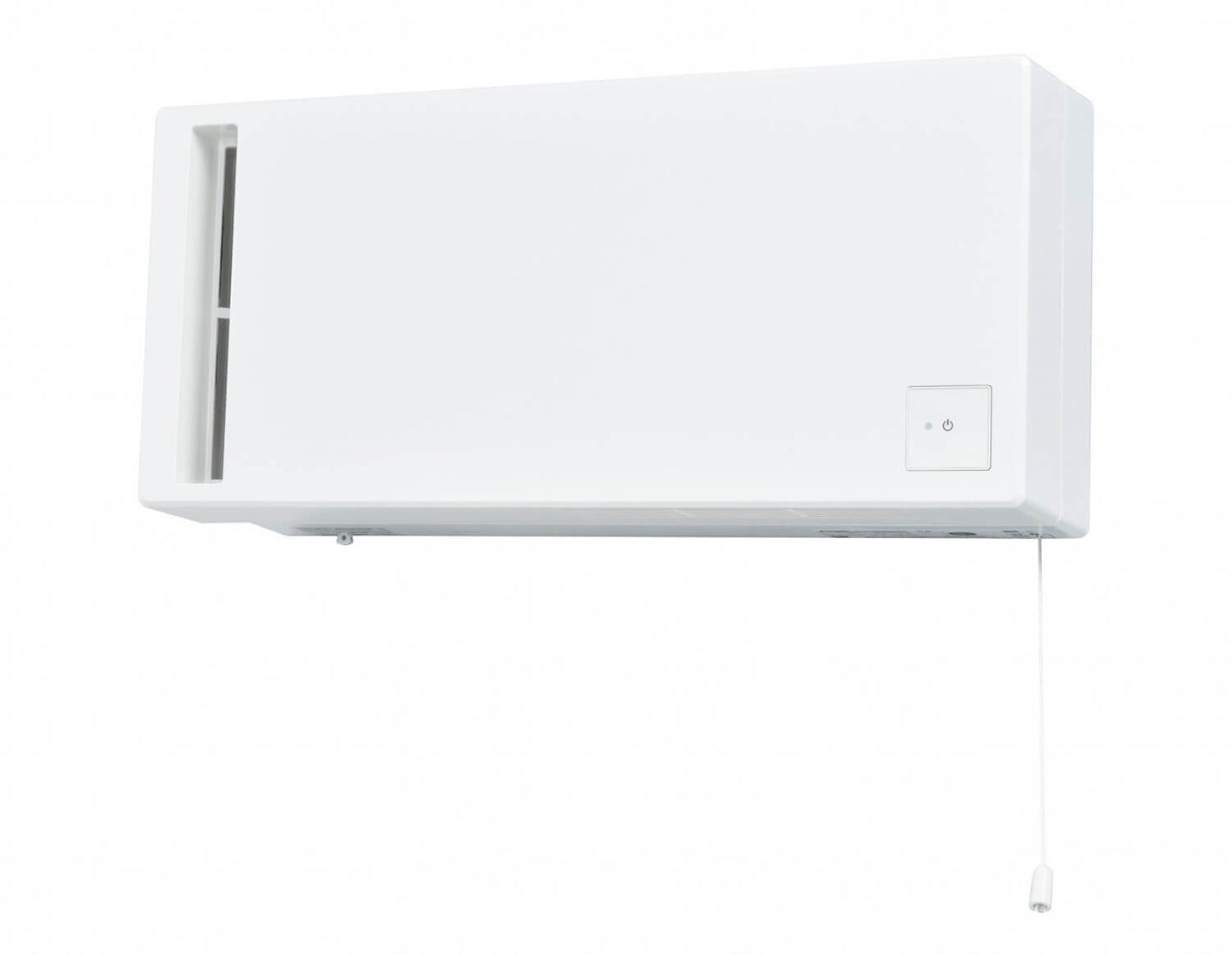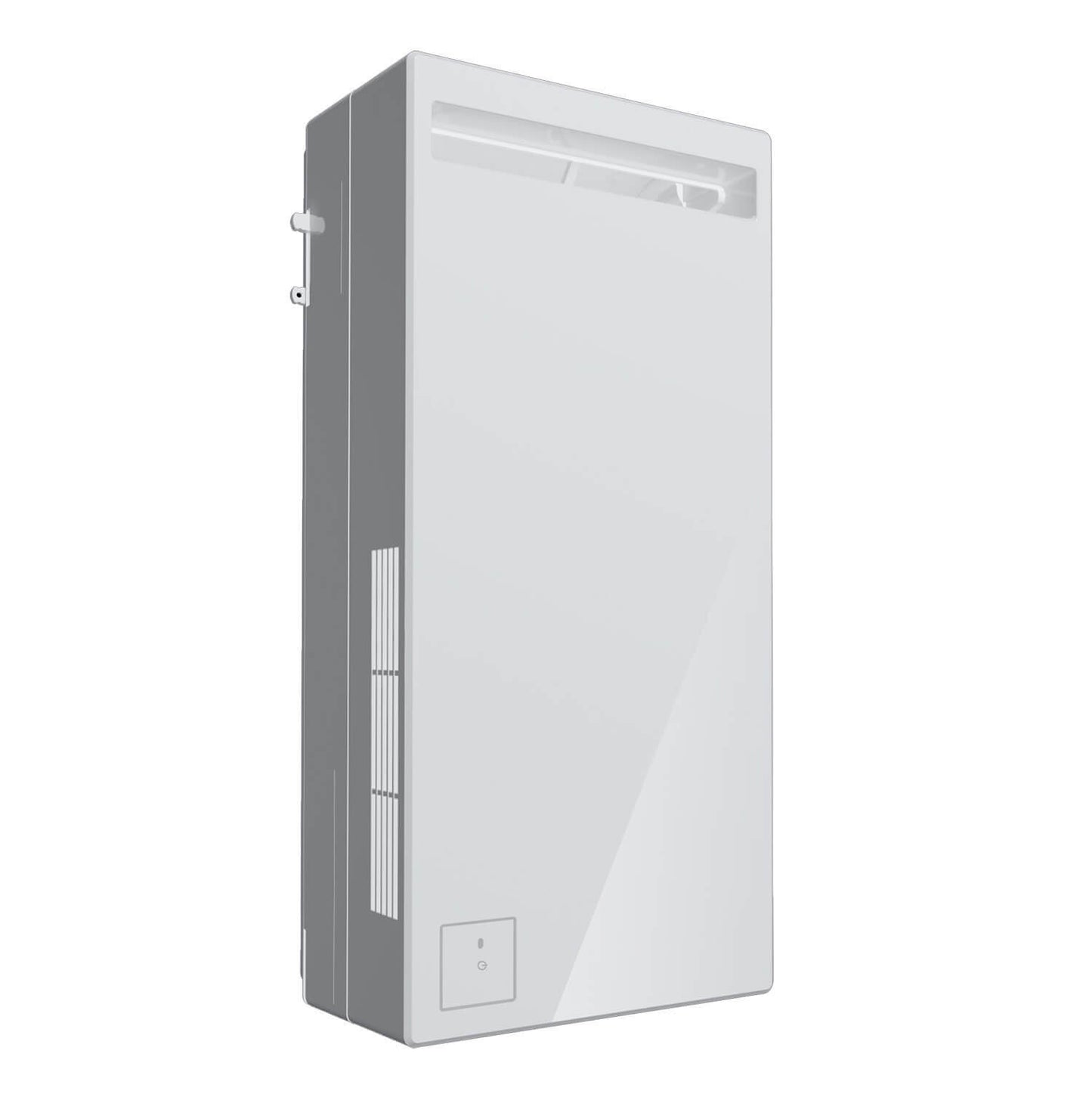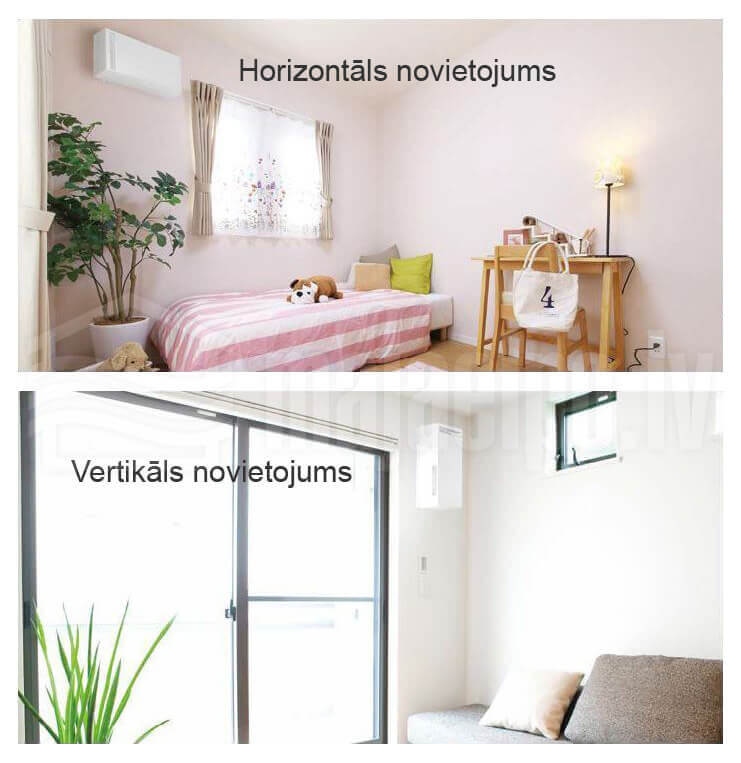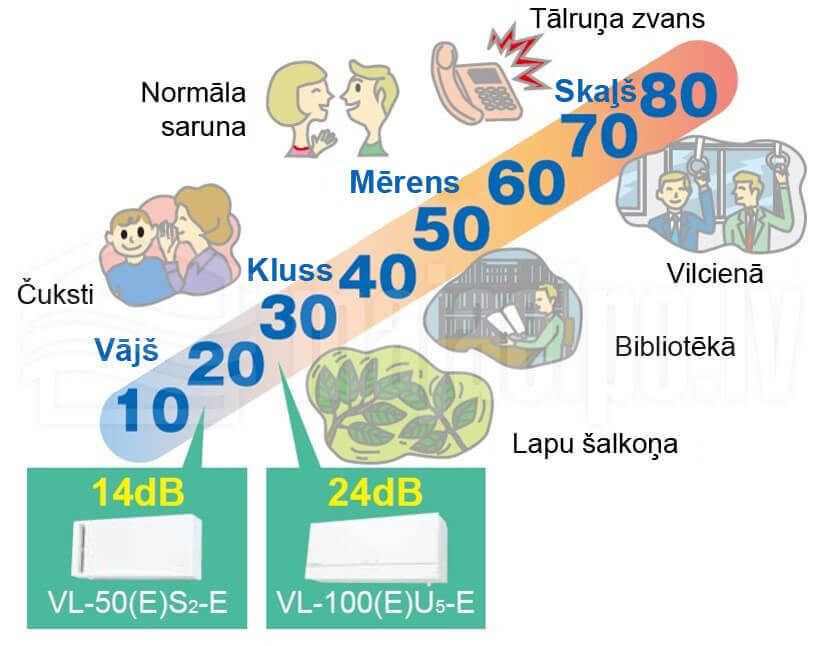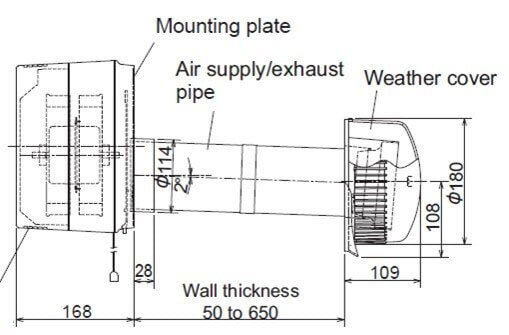 Description

A ventilation device with a heat recovery - heat recovery unit. Quick to install, quiet operation, high energy efficiency. Helps to effectively prevent problems caused by poor ventilation - damp, mold, mildew, poor well-being and lack of productivity. Designed for use in homes, apartments, small workplaces and educational establishments.
What does a
heat recovery unit

solve?

In rooms with inadequate ventilation, various problems arise:

- Moisture builds up, condensation forms on windows;
- Mold and mildew build up from persistent moisture;
- Mold and mildew cause allergies;
- Elevated CO2 levels impair well-being and reduce productivity;
- Moisture damages the building and its contents, electrical appliances;
- etc.

Mitsubishi Electric Lossnay VL-50R2-E:

- Provides air exchange in the room by removing excess humidity, supplying fresh air and removing "exhaled" air without opening windows and ventilating the room unnecessarily;
- A heat recovery unit heats or cools incoming air from outside using the air in the room. This makes efficient use of existing resources;
- By ventilating, the air is purified of its micro-particles, dust and microbes. Incoming air from outside is also purified;
- The result is improved indoor air quality and the health, well-being and productivity of the occupants;
- The conditions for the growth and development of mildew and mold are prevented.
Where to use this device?
The Mitsubishi Electric Lossnay VL-50R2-E heat recovery unit fits perfectly into all types of buildings and rooms:

- Apartments;
- In houses;
- Garages;
- Basements;
- In work spaces (offices, studios, cabinets);
- Educational premises;
- Small conference rooms without ventilation.

It is particularly suitable for buildings with high radon concentrations.
Features of Mitsubishi Electric Lossnay VL-50R2
- Low power consumption;
- Easy and quick to install without repairs;
- Energy efficient - reduce heat loss and you will save up to 86% energy;
- Specially developed universal design to fit into different interiors;
- Vertical and horizontal placement options;
- Very quiet operation;
- Can also work with other ventilation systems;
- Low cost compared to conventional ventilation installation;
- Uses the unique and patented Lossnay technology that Mitsubishi Electric has been developing since 1971.
Installation of the
heat recovery unit
To install the unit, a single small diameter hole must be drilled in the wall into which a connecting pipe is inserted to connect the unit to the outside of the building. The device is fixed to the wall inside the building (e.g. in a room). The installation takes about 1-2 hours in total.

Technical specification
Recommended Room space for One system
Air exchange at min. capacity
Air exchange at max. capacity
Recovery efficiency at min. / max capacity
Operating Temperature Range
The air flows in and out simultaneously without mixing.
Power consumption at min. / max power
4/19 W / hour (Class A according to EU standards)
Noise level at min. / max power
European Quality Certificate CE
Choosing a selection results in a full page refresh.