Centralised Heat recovery system Renson Endura® Delta 380
Regular price
€3.740,00 EUR
Regular price
Sale price
€3.740,00 EUR
Unit price
per
Share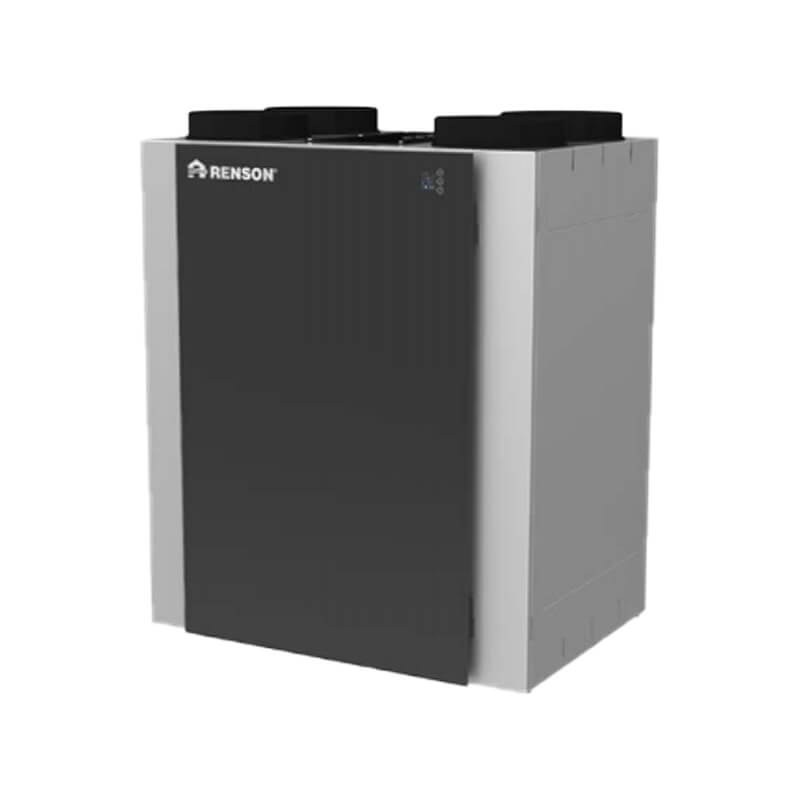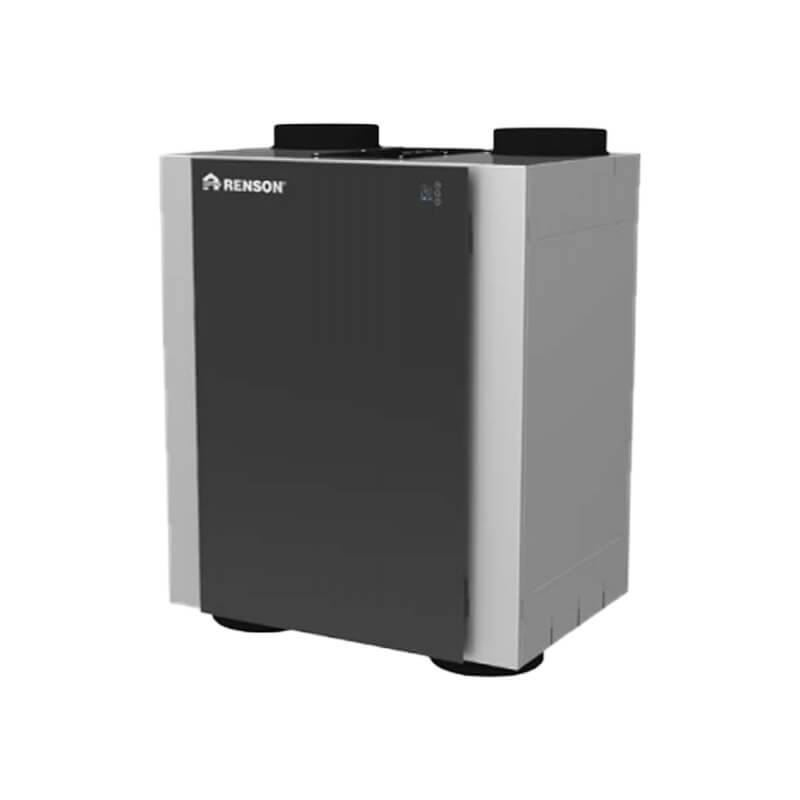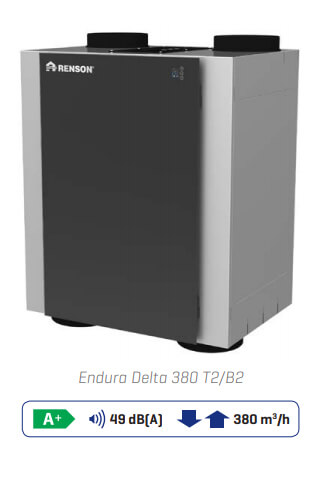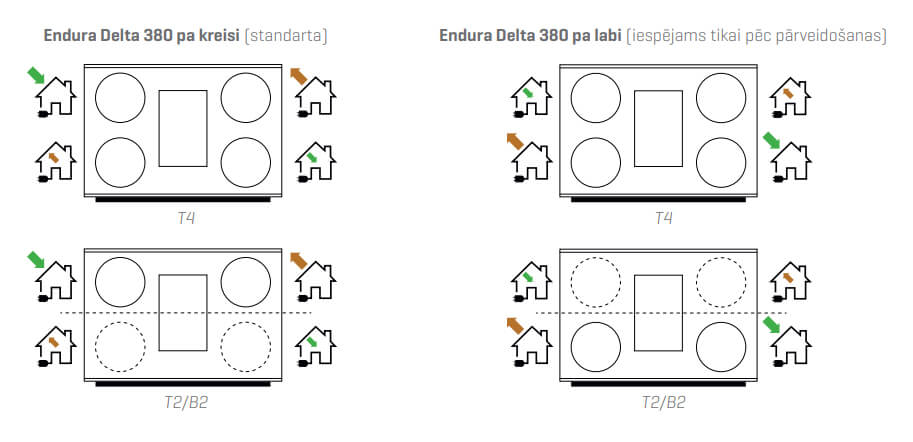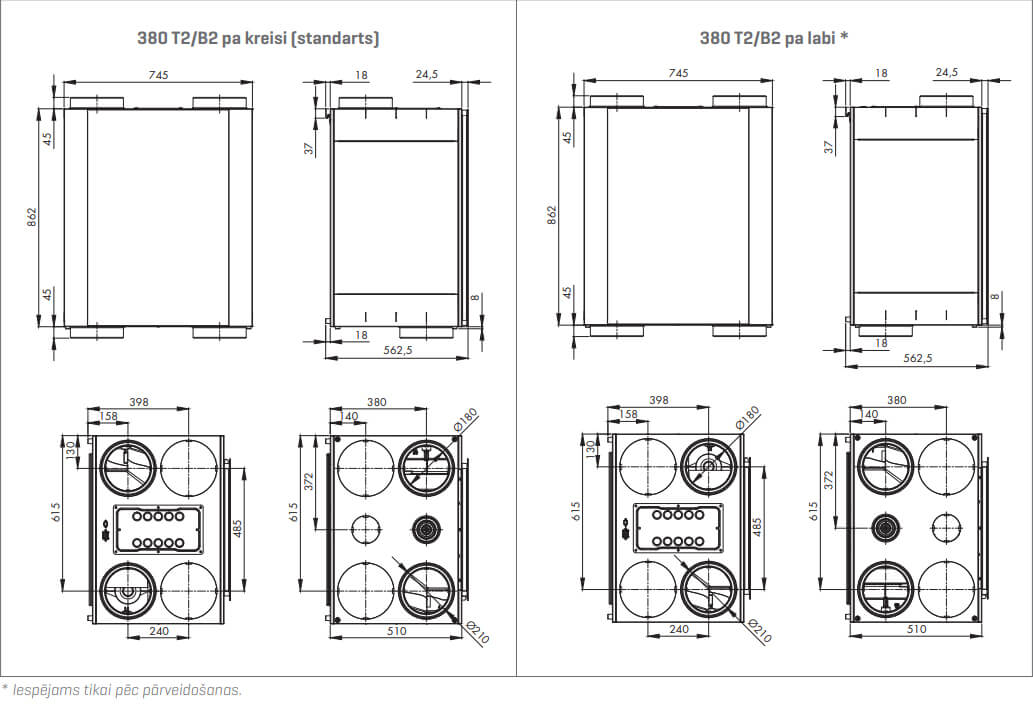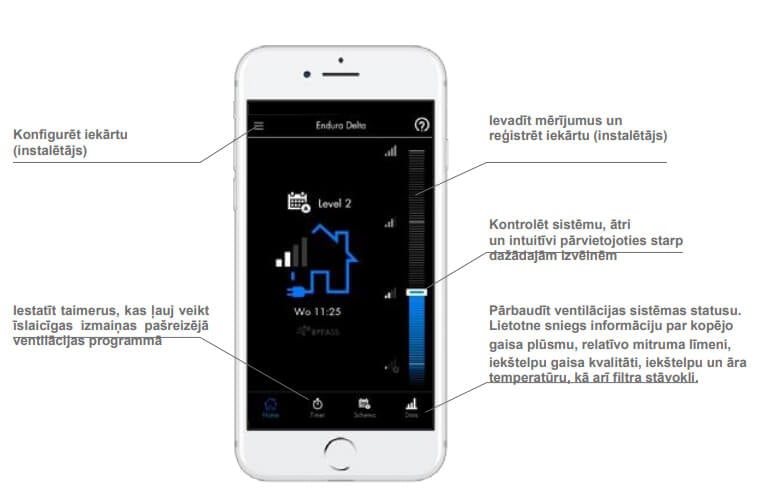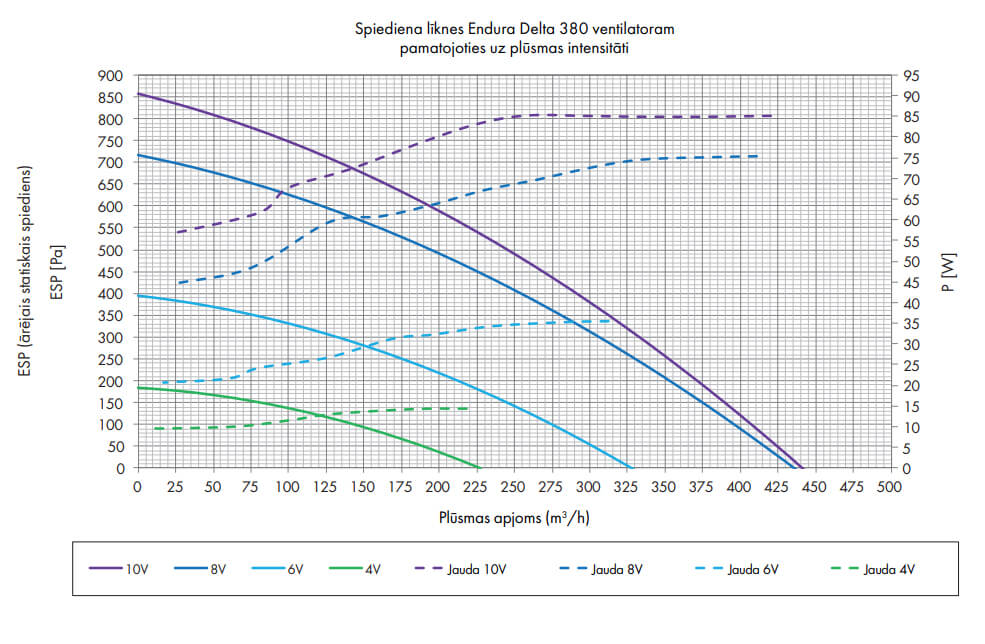 Description
Centralized ventilation system for home or offices.
Can be used in spacious houses (3-4 bedrooms) up to 380 m³/h at 150 Pa
Mechanically supplied fresh air
Mechanically drainage of used air
Demand-driven ventilation thanks to integrated air quality sensors
High-efficiency heat exchanger for reduced heat losses
Integrated TouchDisplay in front panel
Control via Endura® Delta App (iOS, Android) on smartphone and tablet
Technical specifications
PRODUCT CHARACTERISTICS
Efficiency
88% at 100 m³ / h (27 l / s)
85% at 200 m³ / h (56 l / s)
83% at 300 m³ / h (84 l / s)
81% at 400 m³ / h (111 l / s)
EPB product data
Max. capacity: 380 m³/h at 150 Pa
Integrated plastic counter flow heat exchanger
Maximum power consumption: 2 x 83 W
Ventilation system

Ventilators

2 EC motors
Supply voltage: 1 x 230V / 50Hz
Constant flow control: airflow remains constant

Dimensions (Height x Width x Depth)
Weight
Available types

4 upper connections (T4)
2 upper and 2 lower connections (T2/B2)

Standard left-hand model, possible to convert to right-hand model (Contact us for more information)
Closing of the heat exchanger during warm weather
Direct join to the unit:

EPP ducts: outer diameter 180 mm, inner diameter 150 mm
EPP ducts: with connecting sleeve: outer diameter 210 mm, inner diameter 180 mm
Other ducts: 180 mm diameter can be connected directly onto the ventilation system

Integrated condensation drain Ø32 mm
2 x coarse (G4) cartridge filters (PM1 (F7) optional for supply)

Maintenance-friendly
Large filter surface area

Integrated TouchDisplay in front panel

Touchscreen
Possibility to configure and control ventilation unit
Error feedback
Filter message
Visualization of current ventilation conditions

Ethernet connection (RJ45 connector)

Possibility to control unit via tablet / smartphone via local network

External input/output contacts

Open input contact (digital 0-24 V)

Supply and extract disabling option – e.g. emergency OFF to switch off supply flow rate
Supply switch-off
Drainage switch-off
Activation of fireplace function via external contact

Open output contact (digital 0-24 V)

Error message
Filter message

0-10V analogue input
0-10V analogue output
FUNCTIONS
Operation

According to automatic mode (program)
Manual control
Timers
Via integrated air quality sensors (RH, CO2 & VOC)
Via optional, external air quality sensors

Air quality sensors

Relative humidity
VOC (volatile organic compounds)
CO2
Ventilation levels adapted in accordance with measured air quality 

Frost protection

Automatic temporary imbalance and flow restriction to prevent freezing of the heat exchanger
Electrical pre-heating element
Modular power
Max. power: 1000 W

Breeze function

Breeze function for optimum cooling in summer (summer bypass with adjustable ventilation level)
Automatic and manual bypass activation
4-seasons automatically controlled indoor temperature

Fireplace function

Activated via external pulse switch
Temporary imbalance on supply side (overpressure) to aid ignition process

Holiday mode

Input of start and end dates during prolonged absence
System ventilates at maximum energy efficiency

Filter message / notification

Via smartphone
On external control unit (optional)
Timer-controlled
CONTROL

With Endura Delta app

iOS, Android
Smartphone and tablet

TouchDisplay on unit

Power and communication with motor unit via RS232
Possibility to program the motor unit with the TouchDisplay
Choosing a selection results in a full page refresh.