Heat recovery unit Ambientika Solo+ D160mm
Regular price
€359,10 EUR
Regular price
€359,10 EUR
Sale price
€359,10 EUR
Unit price
per
Share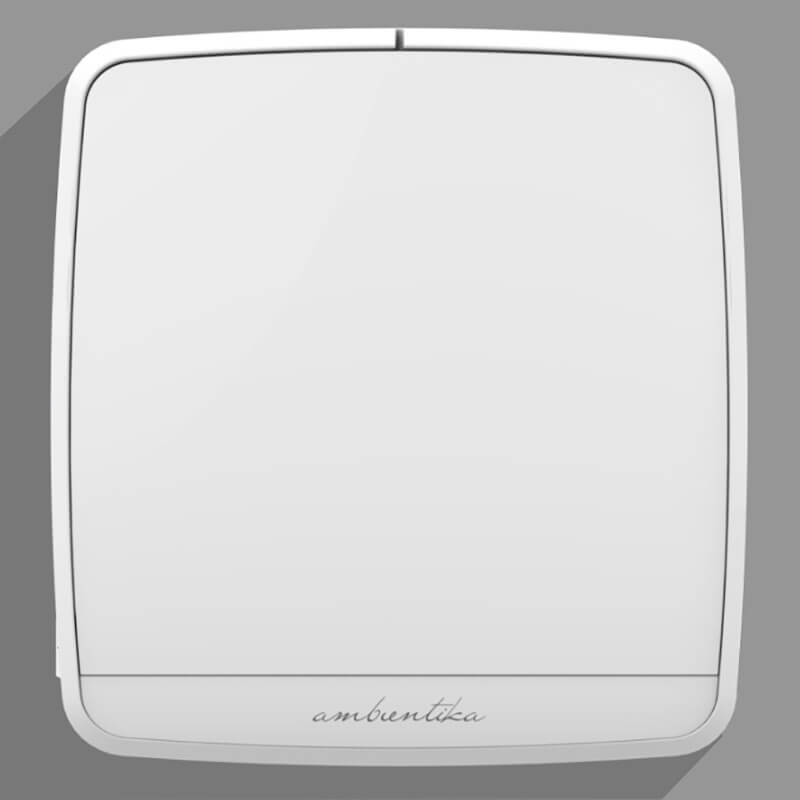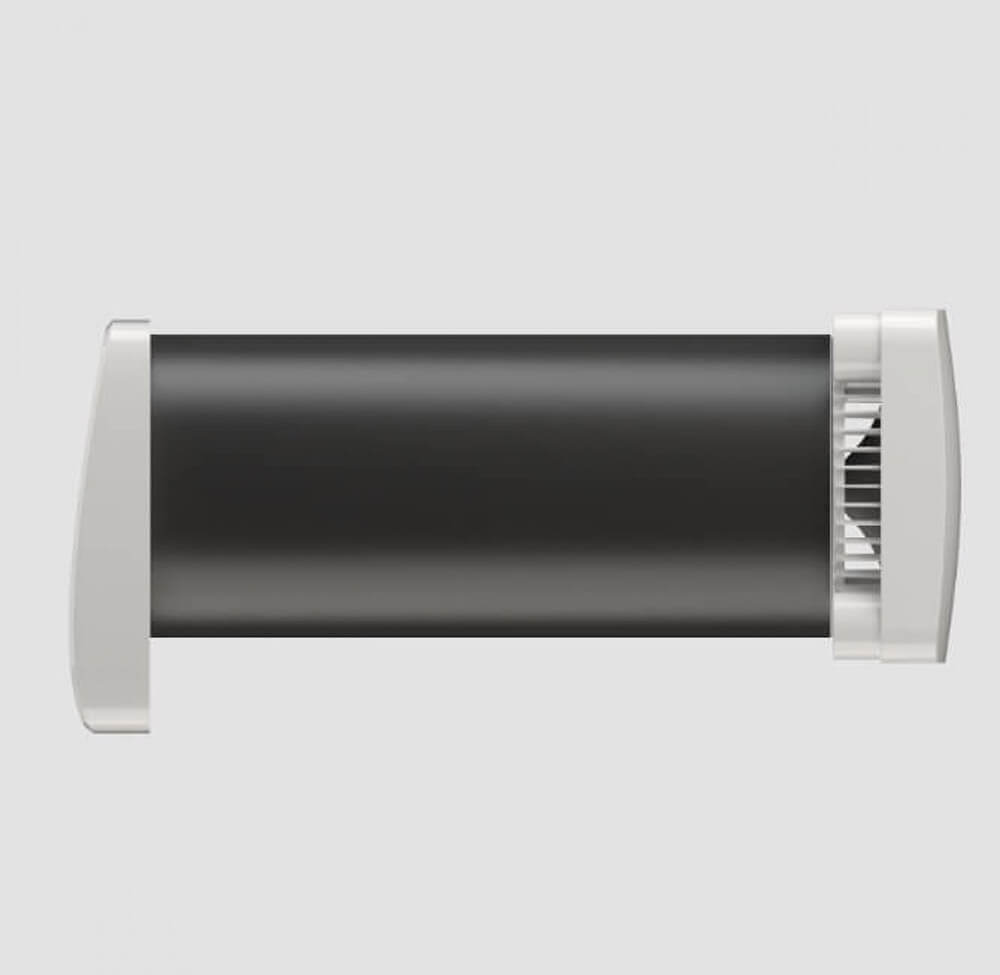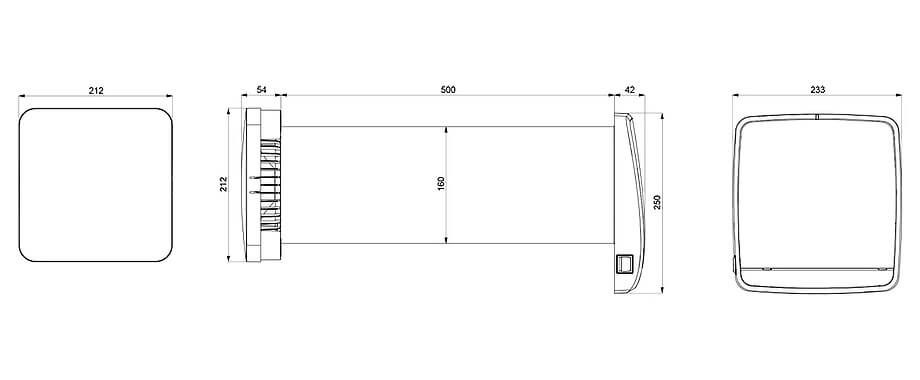 Description
Heat recovery unit Ambientika Solo+ with 160 mm diameter hole. The SOLO model, suitable for single room solutions, operates autonomously without manual control.
Handling
On/off button + speed control button. The electrical contacts for both buttons (on/off and speed control) can also be mounted on the wall. This device can also be connected to a timer.
The timer button can be pressed as needed, the fan then runs at full load for 20 minutes and then switches back to heat recovery mode to dry out any moisture that accumulates in the walls.
Placement
If more than one appliance is installed, they should be installed as far apart as possible. This ventilates the whole living space, giving the most effective ventilation effect. One appliance covers approximately 30 m² of living space.
Function
The product is equipped with a ceramic heat exchanger that stores heat when the air is exhausted from the room and transfers the heat stored in the heat exchanger to the incoming air when the air is exhausted from the outside. The heat exchanger shall be wall-mounted. The pipe inside which the ceramic heat exchanger is located shall be fitted with walls having a maximum thickness of 400/500 mm. The pipe may be shortened to a minimum of 250 mm.
Equipment
Heat recovery efficiency up to 93%;
Suitable for a single room;
Compact, versatile, and easy to use;
Made of high-quality resistant materials of aesthetic excellence;
Double separate filters for inflowing and outgoing air, easily removable and washable;
No condensate discharge required;
Alternating exhaust and inflow airflow;
Electronically commutated motor (Brushless);

Reduced power consumption;

Silent operation;
Simple ventilation system that does not require ducts;
It is possible to duct the exhaust air with a tube of the same diameter to a distance of up to 3 meters. For ducting the exhaust air with the necessity of deviation, the maximum length of the duct (including a 90° bend) will be of 2.5 meters;


Easily removable and washable filters and heat exchanger;

Usable for replacement of an existing ejector with minimal intervention;
Managing
Included in the package:

2x - G3 filters
1x - Minimal exterior hood
1x - Installation model
Technical specification

Ambientika Solo+ D160 mm technical parameters
Recommended room space per system
European Quality Certificate CE
Choosing a selection results in a full page refresh.