Jape Grön-Fri® Direkt 0,5L
Regular price
Sale price
€9,99 EUR
Unit price
per
Share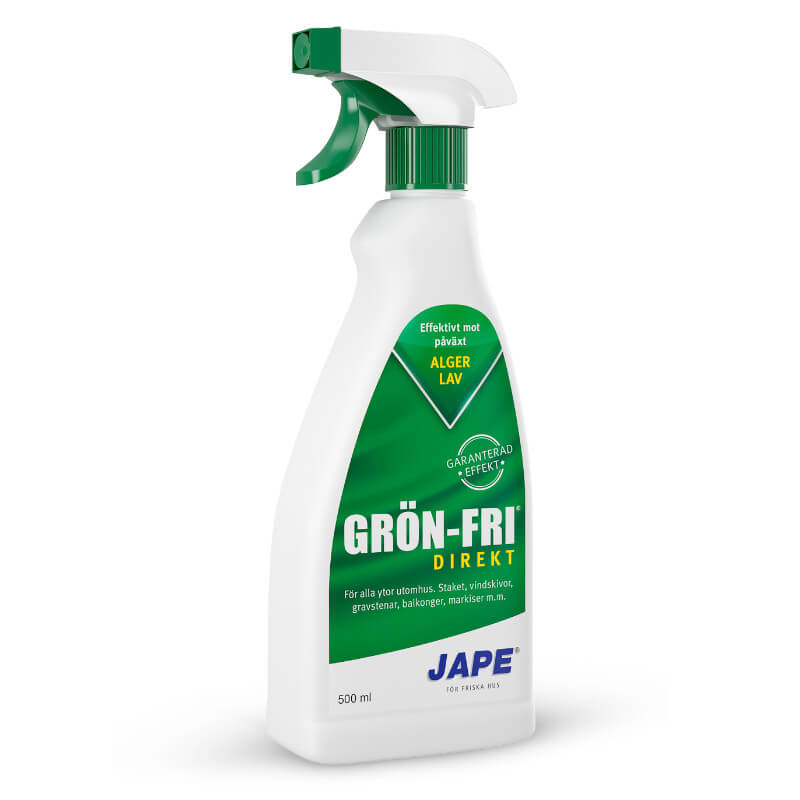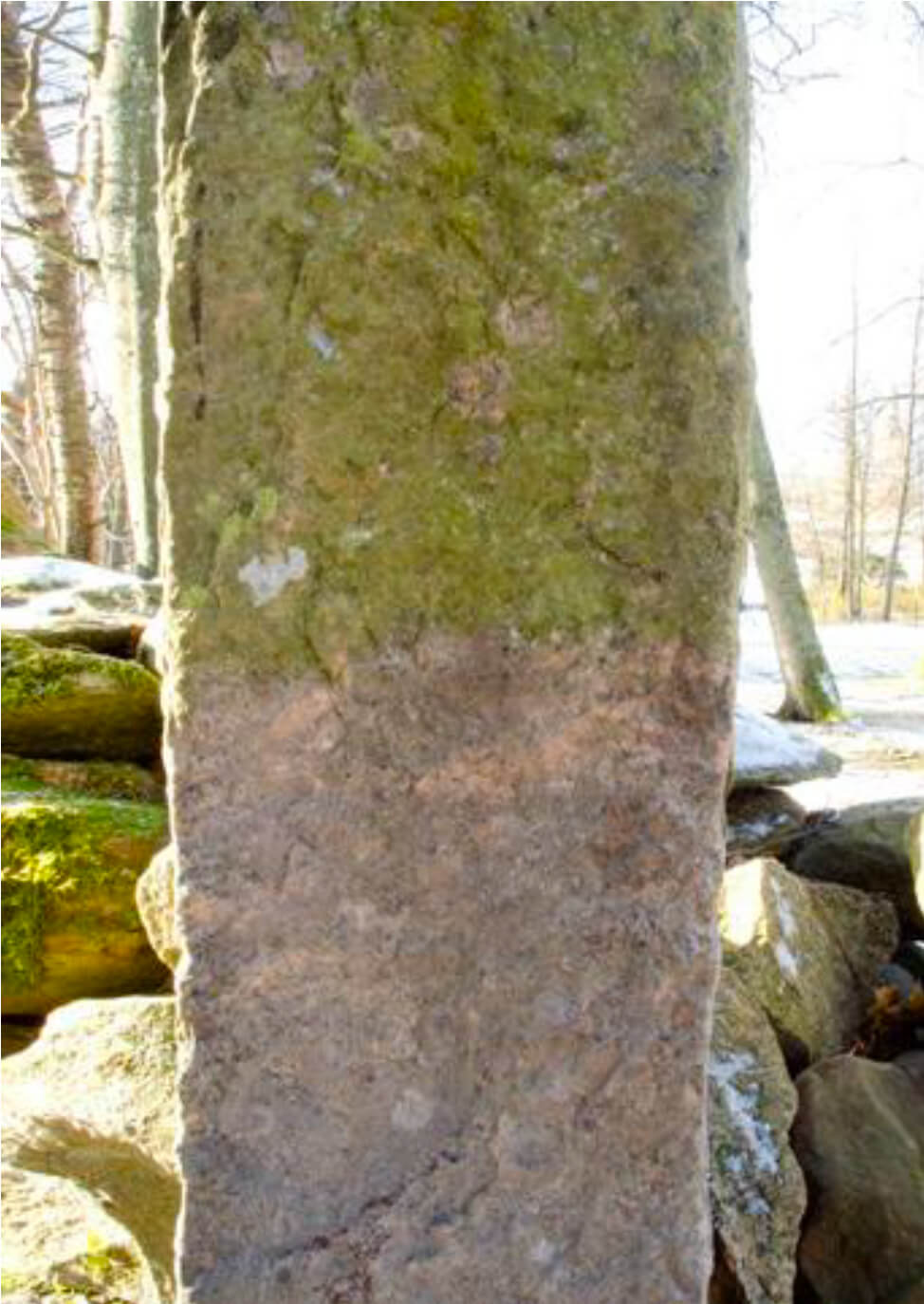 Description
Effective against algae, moss and lichens. Suitable for small surfaces such as fences, roof elements, rain gutters, wooden mouldings, walkways, tombstones, balconies, sheds, etc., as well as parts of roofs and facades. Volume 0,5 litres.

Algae, moss and lichens die immediately;
Practical - bottle ready for use;
Suitable for small areas;
Neutralises nutrient build-up and prevents the formation of new soil;
Biosoluble protectant;
Functionality and efficacy confirmed after testing by a Swedish research institute;
Does not cause adverse effects on building materials.
Where
Exterior of building

Against
Algae, mosses, lichens
For
For wood, concrete, brick, plaster, stone, tile, tin surfaces
Application
Spray

Dilution
Ready to use

Consumption
0.5L Grön-Fri Direkt - enough solution for about 2.5 m2
Type of use:
GrönFri Direkt is sprayed to a high level of surface wetting. On exposed surfaces, such as roofs, the residue will eventually dissipate, without the need for further treatment. Algae and moss usually disappear within a year, lichens within 2 years. Vertical surfaces such as facades should be rinsed with detergent after application of Grön-Fri Direkt to remove residues completely.
Tips
Can be processed: garden furniture, balconies, verandas, vans, trailers, statues, fences, sunshades, awnings, floorboards, pipes, gutters, boats, rubbish bins, grave markers, walls, stairs, doors, gates, roof elements, asphalt paths, boards, bridges, textiles, sails, dog houses, cars, pots, greenhouses, rocks, signage, windows, lamps, outdoor lighting, decorative stones, railings, glass curtains, benches, mobile homes, plastic furniture, trellises, deckchairs, playgrounds, sandboxes, trees, mailboxes, tents, windowsills, garden decor, garden gnomes, bird feeders, electrical cabinets, metal roofs, sheet metal parts, swings and much more.
Technical specifications
Dimensions (L x W x H) 

cm

10 x 4 x 26
Weight (g)
550

Choosing a selection results in a full page refresh.