Air Dehumidifier "Mitsubishi Electric MJ-E14CG-S1"
Regular price
Sale price
€0,00 EUR
Unit price
per
Share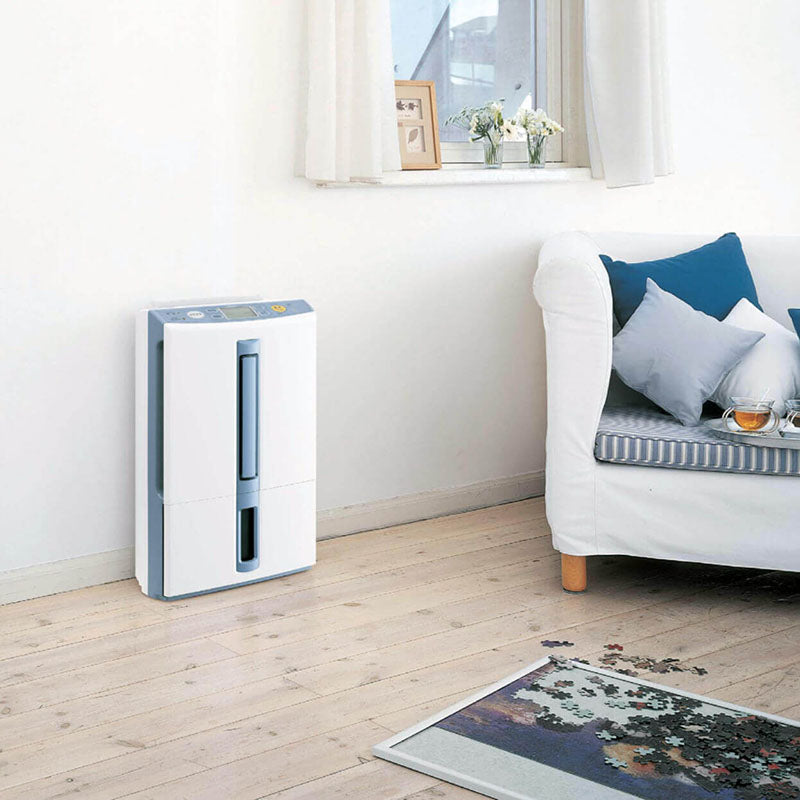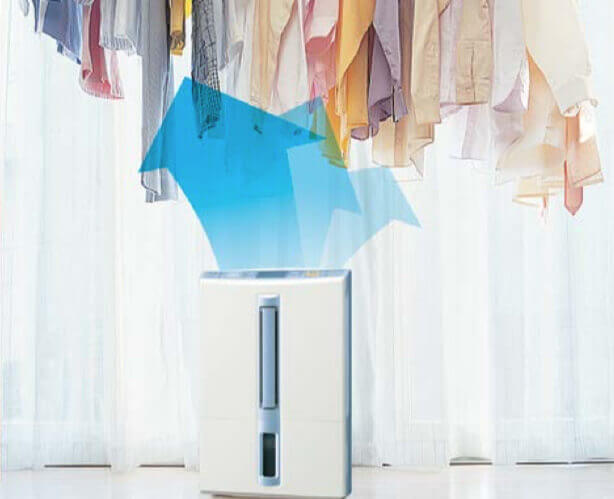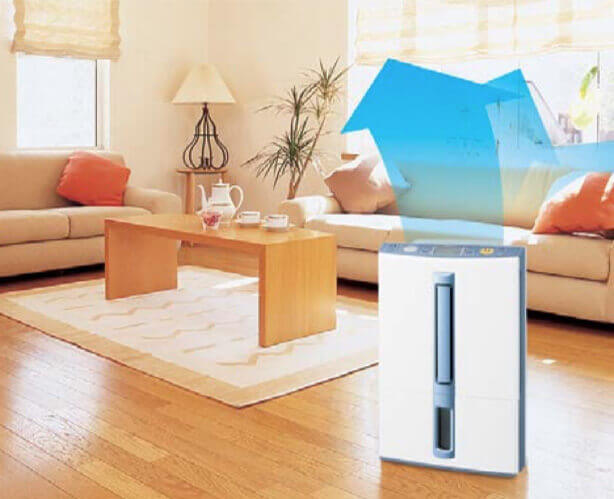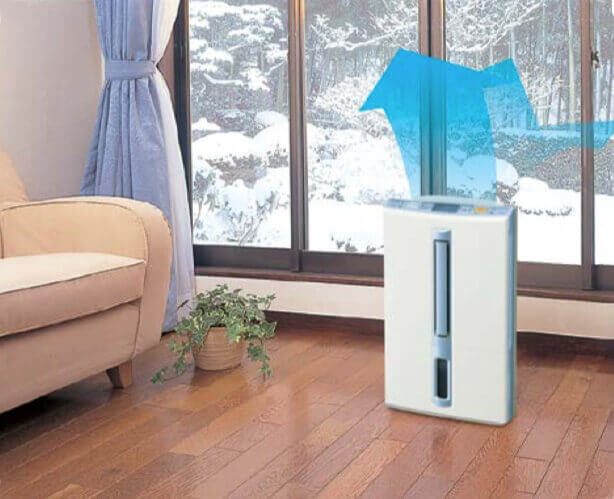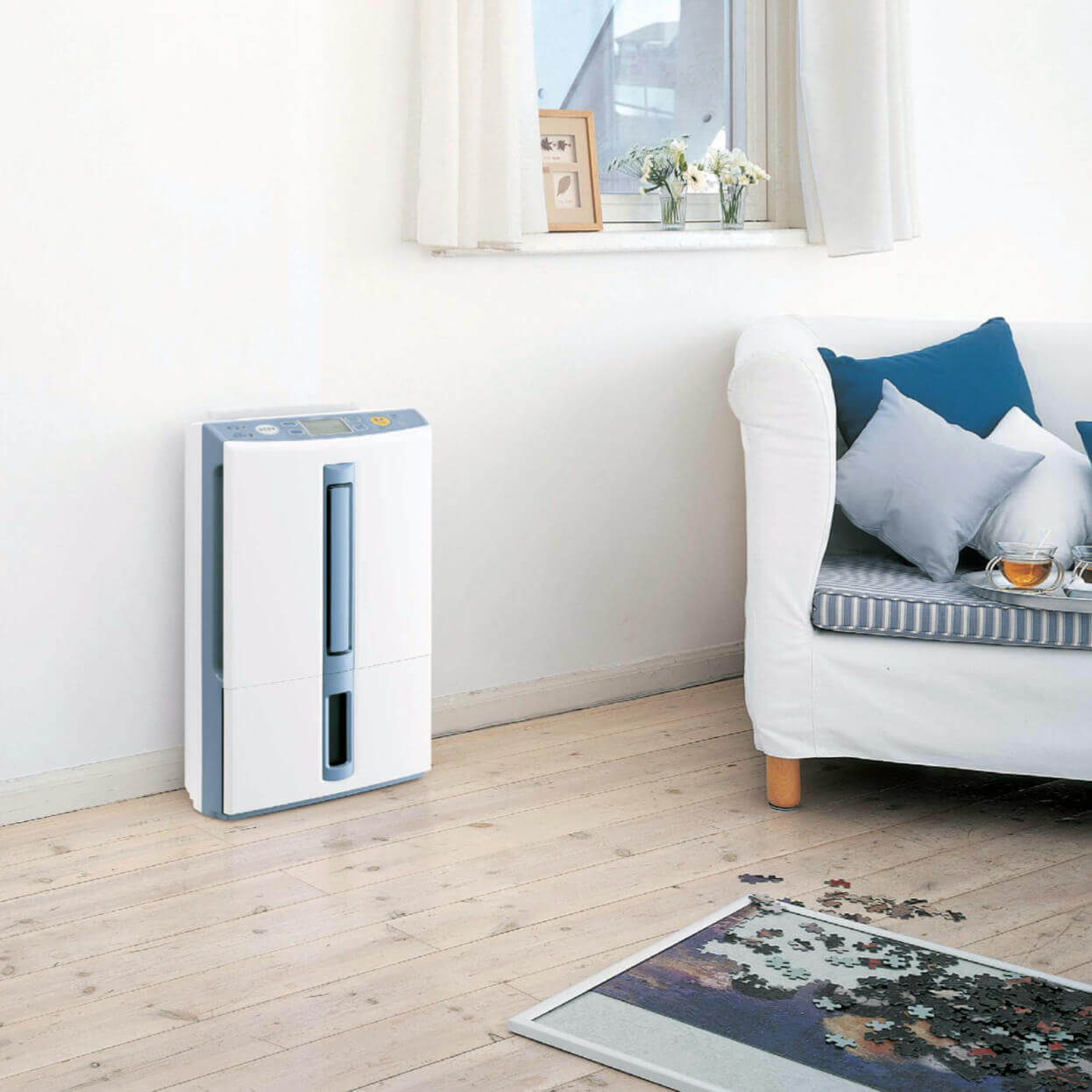 Description
The new Mitsubishi Electric MJ-E14CG dehumidifier, equipped with the most advanced technology, is extremely compact, light, quiet, durable and extremely good-looking, as well as energy efficient, making it easy to use in the home.

It is ideal for use in the following spaces:

- Living rooms;
- Garages;
- In summer houses;
- Basements;
- In Cottages;
- etc.

Dehumidification can be automatic or programmed. The dehumidifier has the following functions: on/off timer, mold elimination function, intelligent laundry drying function with 12-hour programme and more.

Thanks to the dual-layer filter, this dehumidifier not only effectively removes residual moisture, but also purifies the room air.

Features:

- LCD display
- Automatic or manual dehumidification
- Special function for low temperature operation
- SMART laundry drying function
- Automatic airflow direction adjustment
- On/off timer
- Air purification filters
- Child safety switch
- Mold protection
- Possibility to drain water into the sewer system.
Technical Specifications
Recommended room area per system
Moisture collection capacity at 30 ˚C 80% humidity
4 litres. If the tank is filled to 3.8 litres, the device stops working
Ambient operating temperature
Displays current humidity
50/55/60/65/70 %, and automatic mode
Yes, also in standby mode
Airflow direction control
Yes, automatic, 3-position
Yes, but the connecting pipe is not included
Yes, reduces the feeling of damp air
Yes, the inside of the device is dried daily (this prevents mold growth and odours)
Device is running slowly regardless of humidity
Yes. The unit automatically selects the operating parameters according to the humidity level and stops when the laundry is dry
Yes. The unit automatically and continuously measures the air flow temperature
Yes. This function only cleans the air, the humidifying function does not work at that time. The air is purified by silver ion and odour elimination filters
Power consumption in standby mode
European Quality Certificate CE.
Choosing a selection results in a full page refresh.