Aranet4 HOME indoor air quality sensor
Regular price
€199,00 EUR
Regular price
€239,99 EUR
Sale price
€199,00 EUR
Unit price
per
Share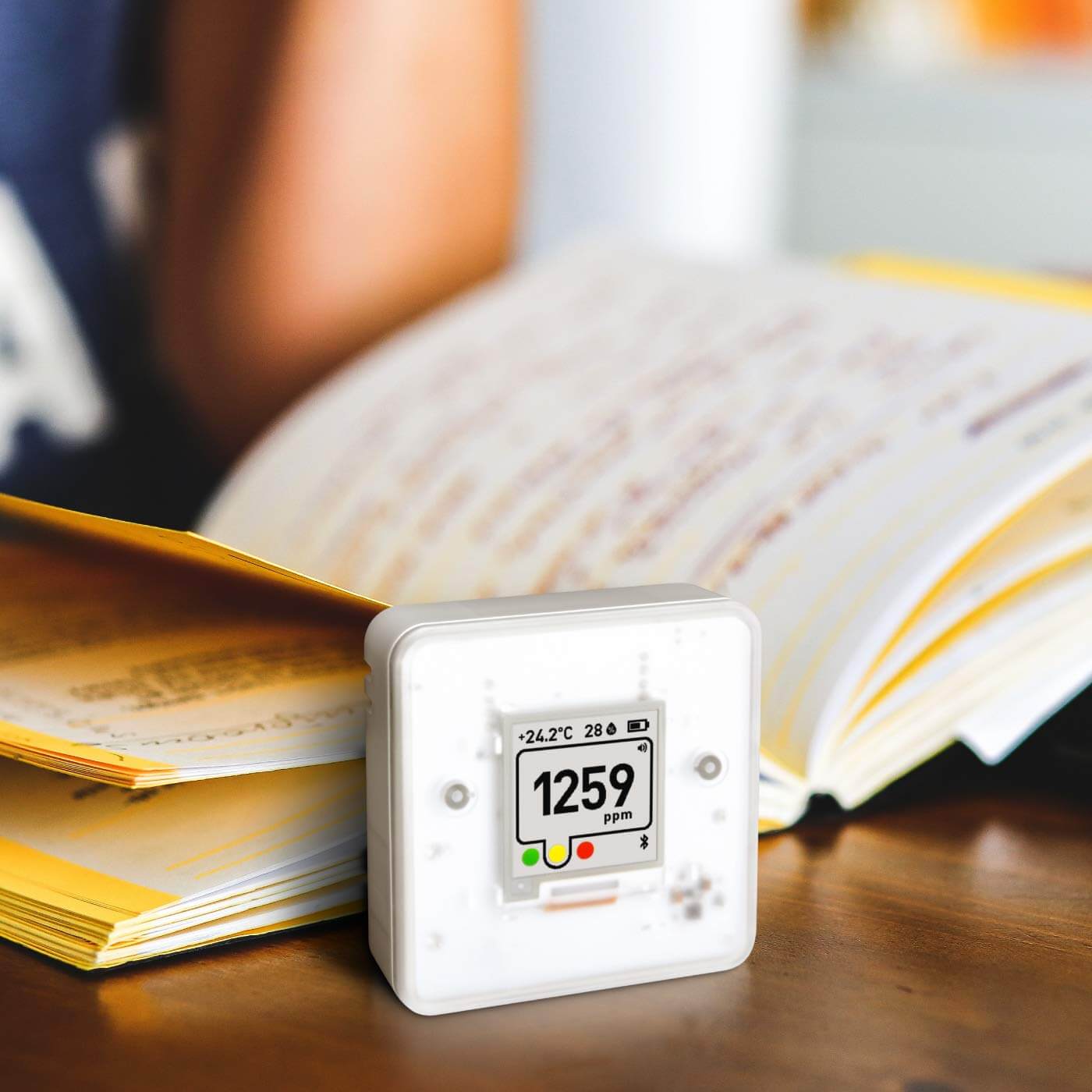 Description
We spend up to 90% of our time indoors, where we breathe out carbon dioxide, or CO2, every minute. Elevated CO2 concentrations can have a significant impact on our health and well-being. Being in a room with CO2 concentrations above 1000 ppm (parts per million) can cause fatigue, headaches, dizziness and other long-term health problems.

It is usually possible to ventilate the rooms in which we stay, but despite this, we simply forget about ventilation. There are also misconceptions about what counts as a 'stuffy' room and how harmful it actually is. Did you know that the ability to perceive information in high CO2 concentrations is reduced by up to 50%?!

The Aranet4 HOME monitor warns when CO2 levels are unhealthy and fresh air should be brought into the room, for example by opening windows.

It is a small battery-powered wireless device. The Aranet4 HOMW comes with an iOS/Android app that allows you to configure the device and view the measurement history, as well as set sound alerts.

Aranet4 HOME is recommended for use in rooms where you spend a lot of time. It can be placed anywhere where the sensor can be clearly seen, such as on a tabletop or on a wall.

The Aranet4 HOME monitor can be used to measure indoor air quality in places such as:

living room,
child room,
workroom,
classroom,
conference room,
concert hall,
museum,
bedroom
or any other room where you want to measure air quality.

Aranet4 HOME also works as:

air temperature,
relative humidity and
atmospheric pressure
sensor.

Aranet4 HOME uses the best NDIR (Non-dispersive Infra-red) sensor technology for the most accurate detection of carbon dioxide (CO₂) levels. Thanks to the e-ink display technology, the battery life (2xAA) is up to two years.

The CO2 level is displayed using "traffic light" colour indicators which, together with an acoustic signal, will alert in situations of deteriorating air quality.

Aranet4 HOME is very easy to use. You can move it from room to room, take it with you on your travels or monitor the air quality in the classroom, at a conference, in a museum or even at a house party. Aranet4 HOME is useful anywhere.

This device is connectable with Aranet HOME base station.
Technical specifications
Connectable to the Aranet PRO base station
For measuring CO2 (carbon dioxide), temperature, relative humidity, atmospheric pressure.
Powered by 2 x AA alkaline batteries (batteries included).
Battery life up to 2 years.
Data transmission every 1, 2, 5, 10 minutes.
Choosing a selection results in a full page refresh.