Aranet Soil VWC, EC, T sensor
Regular price
€834,90 EUR
Regular price
Sale price
€834,90 EUR
Unit price
per
Share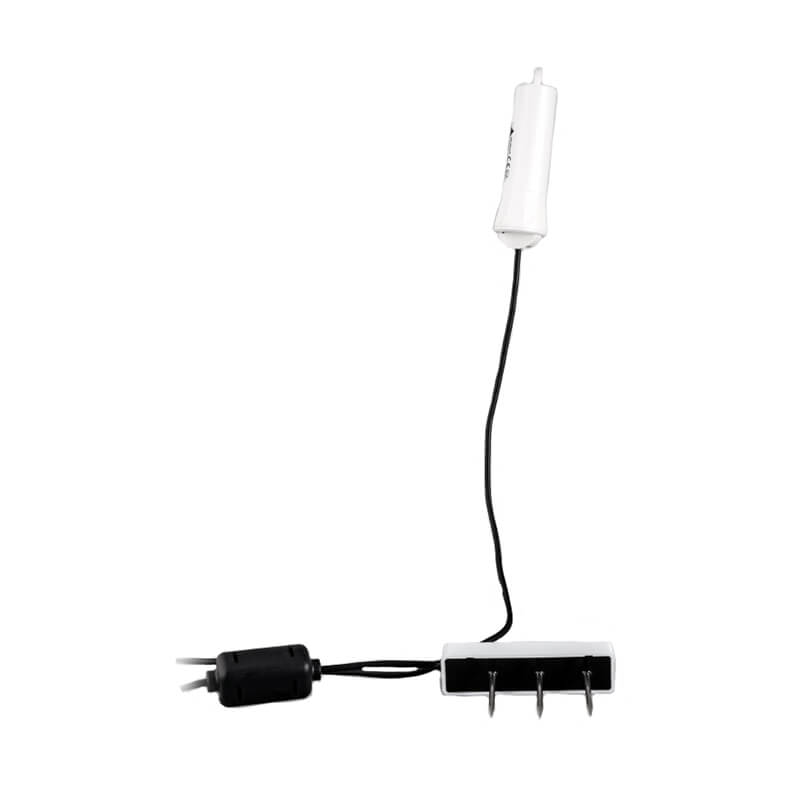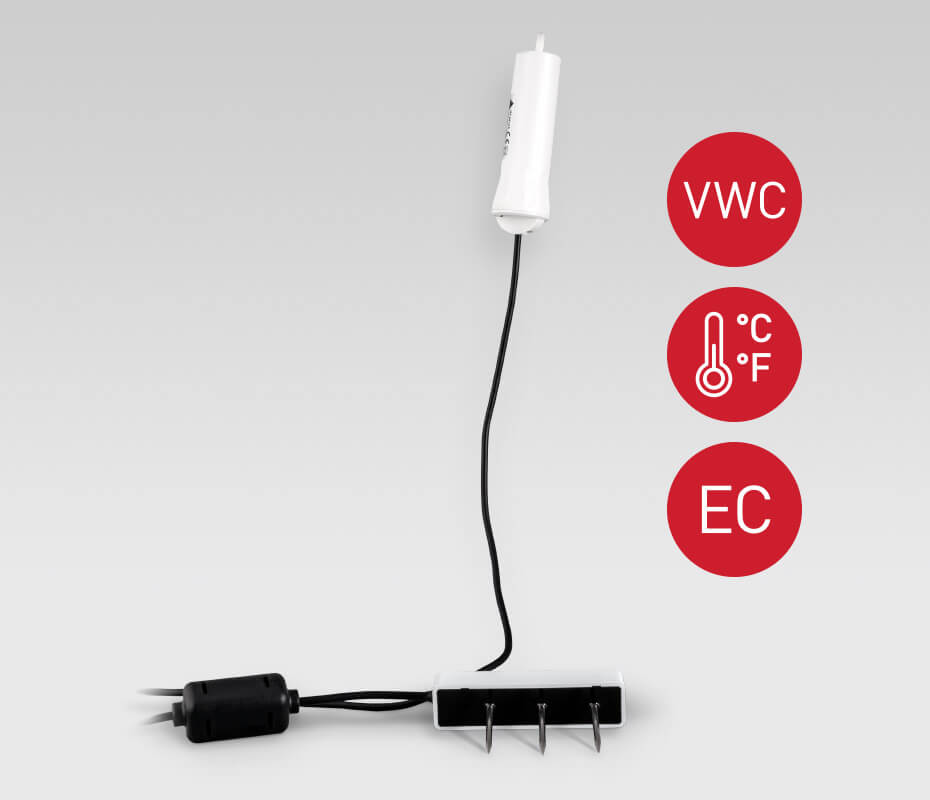 Description
Aranet Soil VWC, EC, T is a wireless sensor for the Aranet PRO Base Station that helps to determine the optimal watering of plants by regularly indicating the water content in the soil. The sensor is equipped with a built-in temperature sensor and an EC (electrical conductivity) meter - a reliable and simple way to determine whether the fertiliser nutrient level is sufficient for the plants.

The Aranet Soil Sensor can be used as, for example:

for gardening
in greenhouses
agriculture
or any other place where you want to determine plant quality.

The sensor works as:

soil moisture
electrical conductivity
temperature
measuring sensor.

Operating range 3 km.

Probe length 5m.

Aranet sensors are extremely robust, made of ASA (Acrylonitrile Styrene Acrylate) material, and can be placed in both outdoor and indoor environments as well as in wet locations. Protection class: IP68
The sensor must be connected to an Aranet PRO base station to operate.
Information from manufacturer's website >
Technical specifications
Aranet Soil VWC, EC, T technical specifications
Compatibility with Aranet PRO base station
soil moisture / electrical conductivity / temperature
1 x AA alkaline battery, string
Battery life up to 5 years (alkaline), 7 years (lithium)
Made from ASA (Acrylonitrile Styrene Acrylate)
Choosing a selection results in a full page refresh.