Air purifier Prana Air Cleaner Pro
Regular price
€565,00 EUR
Regular price
Sale price
€565,00 EUR
Unit price
per
Share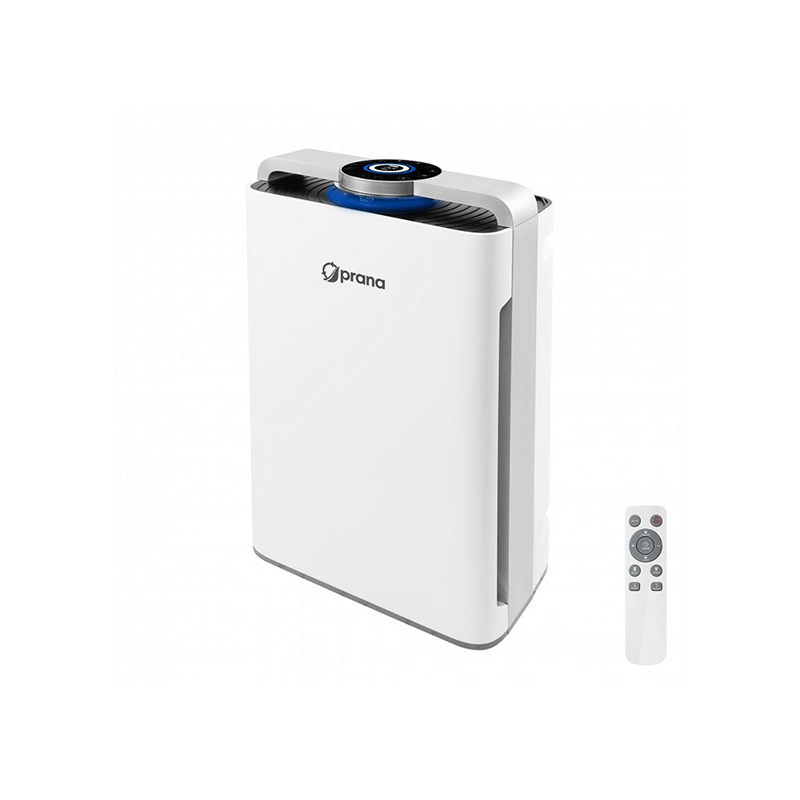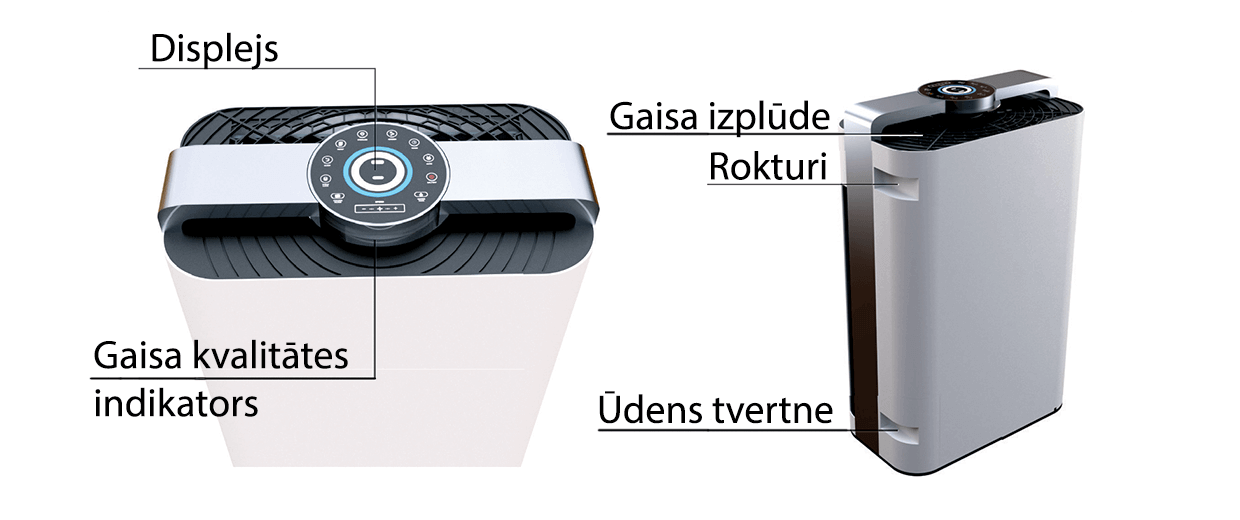 Description
Dust, pollen, animal dander, mould spores and dust mite droppings can act as allergens, causing allergies in sensitive people. Smoke particles and volatile organic compounds (VOCs) can pose health risks, so this device is a good solution if you have any of these problems.
Prana Air Cleaner Pro is a very effective air purifier, removing particles that move in the air, improving indoor air quality. It effectively cleans the air of dust, pollen, pet hair, tobacco smoke, unpleasant odours, bacterial mould, bacteria and viruses.
Suitable for use in houses, apartments, offices, educational and pre-school institutions. It provides high performance and minimal noise: it cleans up to 488 m³ of air per hour, without exceeding a noise level of 24 dB.
This unit is equipped with an intelligent system and a special indicator that detects how polluted the air is. At the same time, the Prana Air Cleaner Pro selects and activates one of the activity modes depending on the degree of air pollution:
Power - cleaning at maximum power;

Sleep - the device goes into sleep mode;

Sterilisation - UV lamp disinfects the air and filters;

Automatic operation of the UV lamp and ioniser;

Wind speed - you can adjust the speed of the device using the "+" and "-" buttons.

Air ionisation - airborne dust is ionised, causing it to settle quickly on surfaces and leaving the air clean.

For maximum air filtration, 6 stages of purification are used, killing up to 99% of viruses and significantly reducing the risk of bacterial infections.
PRIMARY FILTRATION (PRE-FILTER)
Primary filtration is carried out by a filter made of aluminium alloys, which filters dust larger than 5 microns, such as large dust particles, dander, pollen, floating debris and other pollutants. It is reusable and washable.
LOW TEMPERATURE CATALYST (COLD CATALYST FILTER)
It serves as a catalyst during air pollution control and does not require UV rays, high temperatures or high pressures. This filter is made of non-toxic, non-corrosive and non-flammable materials. It is a safe, innovative and environmentally friendly product.
ANTIBACTERIAL FILTER (with granulated activated carbon).
The high-precision cotton filter collects and absorbs particles with a diameter of 5 microns. The use of granulated activated carbon and additional antibacterial agents effectively kills 99% of airborne bacteria.
HIGH QUALITY HEPA-FILTER
Cleans the air of 99% of microbial particles from 20 nm to 0.3 microns in diameter: bacterial mould, dust, smoke particles, allergens and various viruses.
UV STERILISERS
Sterilising a room with ultraviolet radiation at 365 nm effectively kills bacteria, eliminates foul odours and produces anions in the air. UV sterilisation provides fresh air and prevents the spread of viruses in the air and on surfaces.
ANION CLEANER (ANION FILTER)
Because anions can negatively charge oxygen molecules, positively charged elements in the air - dust, smoke, bacteria, viruses and other elements - are attracted and actively trapped. The smaller the size of these elements, the faster the process of capturing and filtering the air in the room.
Packaging:

Prana Air Cleaner Pro (1 piece)
Remote control (1 piece)
Filters (3 pcs)
Humidifying grid (1 piece)
Manual (1 piece)
Technical specifications
Prana Air Cleaner PRO technical specifications
Purifier / Humidifier / Climate kit
Cleaning method (disinfection)
Child lock / ionisation / air purification / timer / humidification
Allergens / viruses and bacteria / odours / dust / animal hair
Automatic / night / manual
Humidity / filter clogging / air quality / water level in the tank
Choosing a selection results in a full page refresh.